Cool Care Protection Plans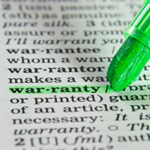 Extended warranties like our Cool Care Protection Plan allow customers another opportunity to manage their ongoing costs of operations. Since your heating and air conditioning system is used 24 hours a day, year round, it requires service as it operates.
Reasons why all equipment and labor should be covered by an extended warranty:
Plan and project your costs while protecting against increases in parts or labor.
Factory warranties usually expire prior to the end of the equipment′s life cycle.
Extended warranties can cover the bill for all costs, including labor, during the insured period.
Peace of mind knowing your equipment is covered.
Ask one of our specialists to explain the extended warranties available for your new or existing equipment.

Why Consider Cool Care Protection Plan?
One Time Purchase
No Deductible
Fully Transferable from Homeowner to Homeowner
Covers any brand
Each plan is insured by Life of the South, an A.M. best rated provider
Receive service from a highly qualified technician
Guaranteed peace of mind for the life of the Manufacturer Parts Warranty
The Cool Care Protection Plan is designed to save you money on your air conditioning repairs when paired with your factory warranty. The cost of A/C repairs can be very expensive if your system quits working. With the factory warranty on your new A/C system, the parts are covered for 10 years (as long as the appliances are registered with the Manufacturer), so that still leaves you with paying the cost of the labor for the repairs. These costs can run into the $1000's. For example, let's say you are planning your child's birthday party and your A/C goes out. Although you have the factory warranty, which covers the parts, labor is still expensive. The Cool Care Protection Plan will take care of the labor costs of the mechanical failure as well. Simply Call ESP Services, Inc. Air Conditioning for the repairs and you will not pay a penny out of your pocket. There are always going to be the unexpected costs that arise, but when you purchase the Cool Care Protection Plan from ESP Services, Inc. Air Conditioning you can stop worrying about the high costs of A/C repairs.
Covered Items:
Air Conditioners
Heat Pumps
Coils
Air Handlers / Furnaces
Basic Thermostats
All Refrigerants
Now that you have decided to purchase the Cool Care Protection Plan, please understand this is not an equipment warranty. The equipment warranty is through the appliance manufacturer, which only covers the cost of parts. Your Cool Care Protection Plan covers the cost of labor when any repairs are needed.
Almost all Air Conditioning Manufacturer Warranties require that you maintain your equipment and you may be required to show proof of that maintenance. A preventive maintenance plan is the best way to maintain your new system. ESP Services, Inc. Air Conditioning offers a preventive maintenance plan at a discounted price to Cool Care customers as it is required by the equipment Manufacturer to maintain the appliances to meet the Manufacturer Warranty conditions. This annual low-cost purchase by you is for peace of mind that the Manufacturer cannot deny your warranty requests.