Approved Vendor for Oncor Electric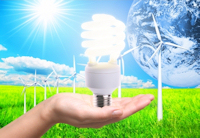 Oncor is a regulated electric transmission and distribution service provider that serves nearly 10 million customers across Texas. Using cutting edge technology, more than 3,700 employees work to safely maintain reliable electric delivery service with the largest distribution and transmission system in Texas; made up of approximately 134,000 miles of lines and more than 3.45 million meters across the state.
Since we are an approved Oncor provider, we use money from the Oncor HVAC incentive program to help you upgrade your new systems SEER rating. This incentive to upgrade your energy efficiency helps reduce some of the load from Oncor's grid during the summer months. It's better for Oncor to do this instead of building more towers and running more miles of new wire to deliver power to you. A portion of your monthly bill goes into a fund which pays for this program. The only way to take advantage of this program by getting money back is to use an approved provider such as ESP Services, Inc. Air Conditioning to upgrade your SEER rating of the new system. Since this program is paid for by you, as an Oncor customer, when we upgrade your equipment and we receive the money from Oncor, we can use this to reduce the end price of your upgrade.